Rocketfire Shop Tour

Every wood part in a Rocketfire Guitar with my trademarked headstock is built from the ground up

as in

raw wood comes in the back door and the finished guitar goes out the front door. Is this the easiest way to do this? No. But it gives me the

full

control that I have to have in order to do this the way I would like to. I like to go to sleep at night with the feeling that I just built

the best

instrument I know how to build and with the confidence that the customer will open the case for the first time and every time to follow with the feeling of, "this is special. It was made almost like it was made just for me. It was made with care and feeling and has life to it". That's what I am building right now for you if you've ordered a guitar from me and I take that responsibility as quite an honor. Thanks for reading!


Nick Sorenson
10'
light weight

Select Alder boards ready to be cut into guitar body blanks... maybe one of yours will be here:



This vintage DeWalt radial is cutting the boards to length for a Strat body (this saw is as old as the original Fender guitars and is still razor knife accurate!):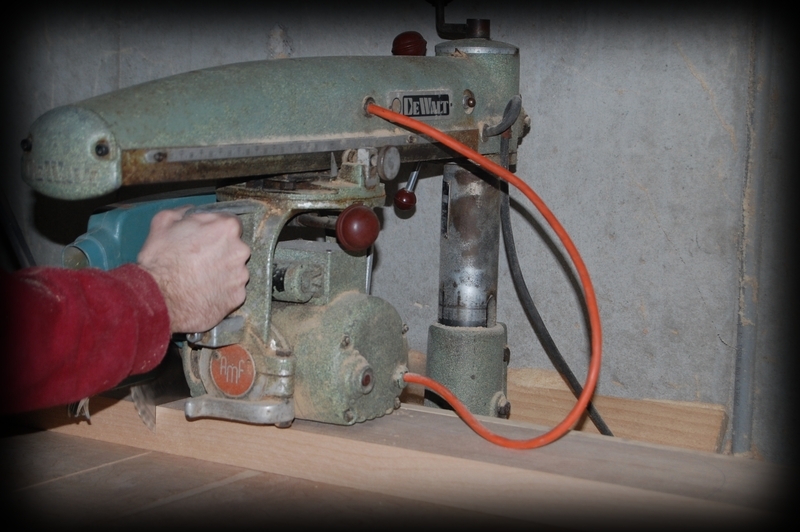 The new CNC!! ( I love labor saving devices:) )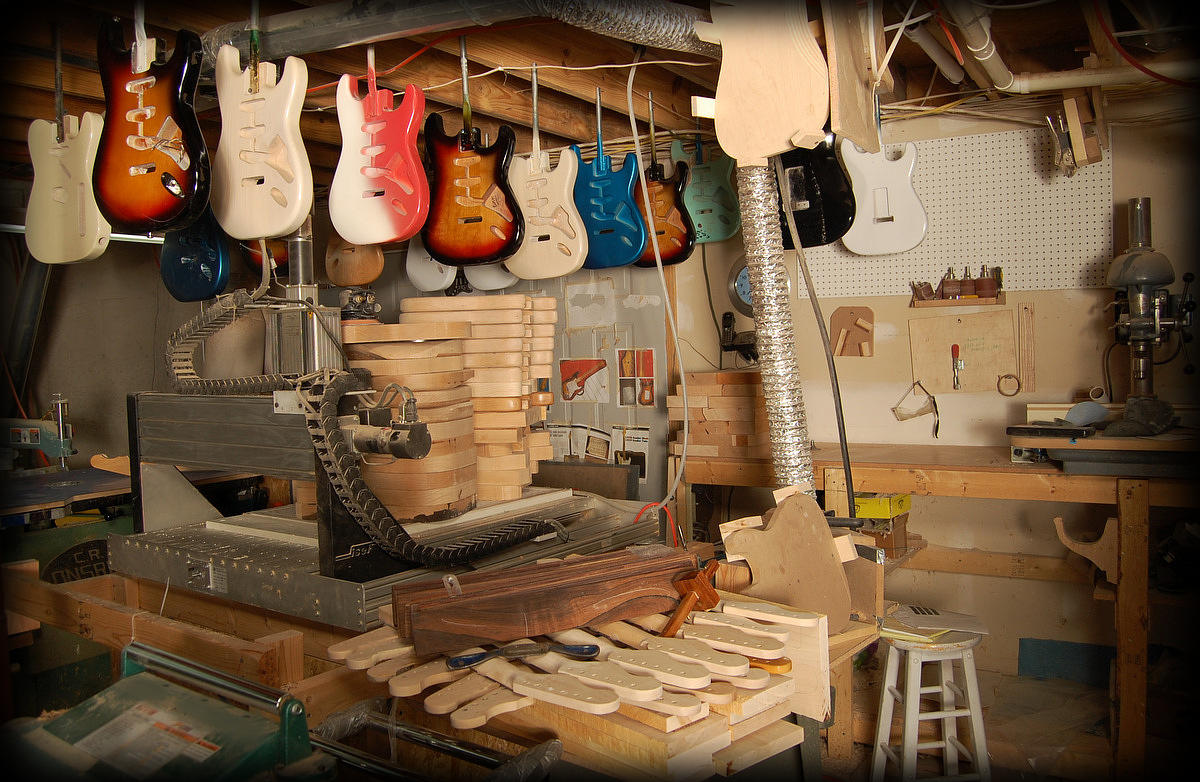 Router Table setup for Roundover (see some things are still done by hand!):
Bodies fresh off the contour shaper, rounded over and ready for final sanding... We're getting there! Look at that beatiful Alder grain!! You should smell this stuff when it's being worked! It's great... like fresh popcorn! mmm!!:
The near finished product after several hours. Now that was easy wasn't it.......... You didn't see all the hand sanding involved!! =) :
Freshly Potted Strat pickup sets (Maybe yours!!!) The vintage spec wire smells great! Old... Like the real thing:
Necks! A stack of Rosewood ready for machining and a pair of Maples ready for trussrods:
Squaring off the heel of a Maple neck, rough cut, dots milled and ready:
Tuning Keys Drilled Nut Slotted and almost ready for the router:
Nick using a hand scraper to remove any marks left by the power planer: